At Academy Dental Group in Winnipeg, our dentists may use dental implants to replace missing teeth.
What are Dental Implants?
Dental implants are small titanium rods that a dentist places into the jaw bone to replace a missing tooth root. After the implant is placed, your dentist will cap it with a dental crown. Together, the implant and crown look and act like a natural tooth.
Why Use a Dental Implant
Dental implants can help with a number of oral health issues in patients with missing teeth. They can:
Replace one or more missing teeth without affecting surrounding teeth (like bridges or partial dentures might)
Resolve jaw joint pain or bite problems caused by the adjacent teeth shifting into missing tooth space
Help restore a patient's confidence in their smile
Improve chewing, speech and digestion
Restore or enhance facial tissues
Support a bridge or denture, making them more secure and comfortable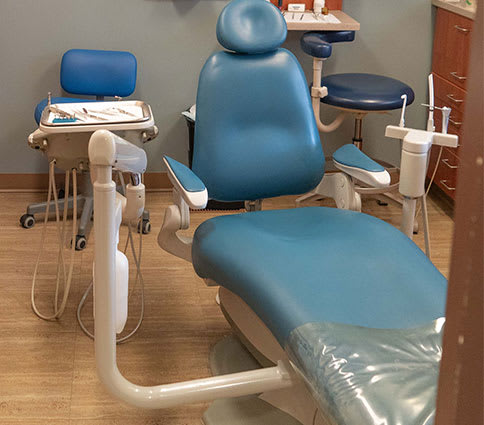 Replacing Missing Teeth
It is very important to replace missing teeth because the teeth surrounding the gap may shift out of their proper position, causing issues with bite and misalignment. Missing teeth can also affect your ability to speak and eat.
Dental implants are an ideal way to replace missing teeth because they help prevents future bone loss in the space where a tooth is missing. When a tooth is missing, the jaw bone around the area will begin to deteriorate with time causing facial collapse. 
Learn More About Our Oral Surgery Services